New Home Installations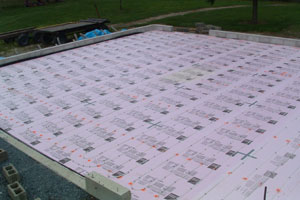 If you are building a home or adding a new addition consider the value of radiant floor heating. In new installations we work directly with the homeowner or builder to design a system to fit your application. Regardless of which type of flooring you will have throughout your home, radiant heat will work in every room.
Building a new shop or garage? Consider having radiant heat tubes installed in your slab for years of maintenance free comfort.
Call us for a free estimate today.